21‑06‑2018
Novotel, Europaboulevard 10, Amsterdam
Hungarian Business Netwerk -Secrets of Success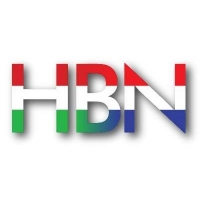 Interactive discussion and networking
Join the 2018 edition of our SECRET OF SUCCESS discussion and networking event and learn from our top panelists about the 'secret ingredients' that help Hungarians build a successful career in Holland.
Get insight and inspiration to shape your Dutch-Hungarian success.
PANEL SPEAKERS
Gábor Kepecs, former member of the Management Board of AEGON
Ádám Maklári, top-league waterpolo player, De Zijl
György Szeles, top-league waterpolo player, Donk
Ádám Kondor, founder of Amaze-Escape, the first escape room in NL
Ákos R. Wetters, lecturer on Entrepreneurship and Innovation at the Eindhoven University of Technology
Moderator: Mónika Kalina, leadership consultant

PROGRAMME – 21 JUNE 2018
17:30-18:00
Arrival and welcome with coffee/tea and bites
18:00-18:10
Opening words by Dirk Beljaarts Honorary Counsul of Hungary and CEO of Novotel Amsterdam, panel speaker of the 2017 event
18:10-18:15
Cisca Ansem, Chairwoman of HBN introduces the panel speakers
18:15-19:45
Panel discussion moderated by Móni Kalina, leadership consultant
19:45-20:15
Networking
20:15
End of programme and optional dinner in the hotel restaurant
ENTRANCE FEE
For HBN members: free
For non-members: € 12,50 at online registration, € 16,- at the venue
VENUE
Novotel Amsterdam City, Europaboulvard 10, Amsterdam
Short walk from the Amsterdam RAI station.
Free parking in the hotel parking area based on availability.

For directions, please check the Novotel website.
Meer info en inschrijven op de website van het HBN.